50 QUESTIONS: THE SEQUEL.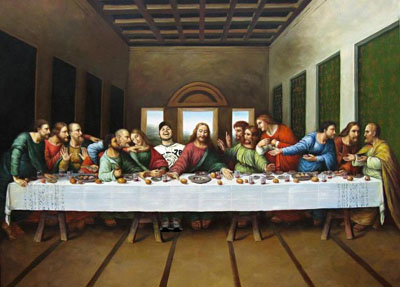 Once upon a time it was in "vogue" to arrogantly bore your "friends" on Myspace/ Facebook with the most mundane minutia of your pathetic lives via tedious and self-indulgent Q&A's and polls. HERE'S ROUND TWO OF ME ADDING TO THAT BURDEN.
1. How tall are you barefoot? Hey! How do you know my Indian name?

2. Have you ever smoked heroin? Never! I've only injected it! I'm old fashioned!

3. Do you own a gun? I used to. But I had to wrap it in a sandwich baggy and throw it into the Hudson River. (don't ask.).

4. Do you play with the ads on the side of the screen? I try to. But they never seem to throw the ball back. Stuck up pricks.

5. Do you get nervous before "meeting the parents"? Nah. Meating the parents? Definitely.

6. What do you think of hot dogs? I don't trust them.

7. What's your favorite Christmas song? That one with the guy with the beard and the gimmicks.

8. What do you prefer to drink in the morning? 2 quarts of human blood. If only for the sustenance.

9. Can you do push ups? Yes. I just choose not to because of a general inability. If not for that, though, I'd be all over that shit.

10. Is your bathroom clean? No. It totally fell off the wagon. I walked in the other day, and my bath tub was all strung out and I even found that it robbed me to buy crank. I'm thinking of rehab. Or moving.

11. What's your favorite piece of jewelry? Yours. Hopefully I get a good price for it!

12. Do you like pain killers? I'd answer this question but my mind is fading and all my extremities are too numb.

13. What is your secret weapon to lure in the opposite sex? Duct tape & rope! Just kidding! As if I'd carry Duct Tape around with me.

14. Do you own a knife? Define "Own"?. Borrowed? I guess you could say that. (my lawyer has actually insisted.)

15. Do you have A.D.H.D? Yes. Wait. No. What was the question?

16. Middle Name? Han Solo.

18. What's your normal bed time? When the sun rises. I'm like a Vampire. Only I seem to be lacking that inherent charm to the ladies, and the immortality. Plus, I love garlic, can see my reflection (thank god!) and wear a crucifix. Other than that, though, I'm EXACTLY like one.

19. Name 3 drinks you regularly drink: Whatever doesn't have that cute little cartoon of the screaming skeleton with the crossbones on it.

20. What time did you wake up today? I don't think I did.

21. Name one person on your mind right now? The restraining order prohibits their mention. But they're sleeping comfortably. Trust me.

22. Current worry? The FBI finally finding the bodies.

23. Current hate? Probably races and religions different than my own. Ah, I kid! Its the Muslims!

24. Favorite place to be? I'm trying to think of a tactful way to say vagina.

25. Least favorite place to be? The state of guilt.

27. Do you own slippers? Yes. I tend to dress like The Dude 23/24 hours a day.

28. What shirt are you wearing? A black tee with a flaming Superman logo. Somehow I've convinced myself it will give me otherworldly powers and abilities and a cool house made of ice with a nice wise man to keep me company via a series of complicated crystals. Or that could just be the aforementioned heroin.

29. How many people have ever truly broken your heart? 1. Ox Baker.

30. Favorite color(s)? I like brown because its the color of chocolate! (Although, there was a mix up one time. I don't like to talk about it.)

31. Would you be a pirate? Just for the ladies! Bend over the poop-deck so I may stick my plunder in your booty~!

32. Last time you had an alcoholic drink? I take alcoholic's drinks all the time. What are they going to do? Chase me so I can follow it up by discreetly blackjacking them in an alley before robbing them, too? Hopefully.

33. What songs do you sing in the shower? Never. I'm a mono-tasker. That'd mean I'd have to stop masturbating. And well, that'd be absurd.

34. What did you fear was going to get you in the night as a child? A sudden conscience.

35. What's in your pockets right now? A map to your house. Almost there!

36. Is anyone on your mind right now? My mind? Or my penis? Because I've been told they're one in the same.

37. Do you think you get enough exercise? I run a lot. Dogs and Police cars are usually involved. But hey, exercise is exercise!

38. Worst injury you've ever had? Pulled my groin once. Felt so good, I kept pulling.

39. If you could cheat on your spouse, would you? What do you mean by could? What have you heard?

41. Who is your loudest friend? Jay

42. Who is your most silent friend? He's dead. So, I guess he wins by default.

43. Does someone have a crush on you? The woman who ran me over with her minivan last year. Although, it wasn't so much a "crush" as it was "crushing". I think she liked me, though. I could tell by the way she shyly fled the scene without ever looking back.

44. Do you wish on shooting stars? Yes; the other day, I saw 50 Cent with a piece discreetly tucked into his jacket, and I wished for his money. He shot me.

45. What is your favorite book? The one I finished writing. It's the best thing you've never read in your life, I promise.

46. What is your favorite candy? What am I, like 5?

47. What song do/did you want played at your wedding? I like Big Butts. If only for the romance it elicits.

48. What song do you want played at your funeral? Highway to Hell. If only to freak everyone out. And because it's true.

49. What is one of your favorite quotes? The one I just got at the pawn shop on that jewelry of yours .

50. What were you doing 12 AM last night? Your wife. She was awesome!